About AESIM.Tech and SIMBA
AESIM.Tech is a Canadian start-up based in Montreal.
We provide first-class consulting services and develop the next generation of power electronics simulation software.
Our first product, SIMBA, was released in December 2020. SIMBA is a revolutionary power electronics simulation software.
SIMBA is a fast and powerful platform for the most complex use cases and also simple enough for students and hobbyists.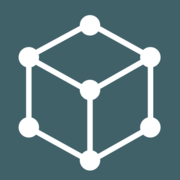 Consulting Services
We are passionate about everything we do. And that's why our clients hire us again and again.
Contact us and we will be pleased to discuss your project with you.
Power Electronics
Power Converter Design
Analog & Digital Control
Modeling & Simulation
HW & SW Optimization
Tools: SIMBA (what else?)
Power Systems
Grid Interconnection Studies
Harmonic Analysis & Filter design
Short-Circuit & Load-Flow Analysis
EMT Studies
Tools: CYME®, EMTP-RV®, Matlab Simulink®
Software Development
High-Performance C++
C#
Python
+1 (438) 926-6458
9am-5pm Monday-Friday Eastern Time Zone (Montréal)
Create a ticket and we will get back to you within 24 hours(login required)
Chat
Click the chat icon in the bottom-right corner to start discussing with us. We typically reply in a few minutes if we are around a computer.