Three-Phase inverter: sweep of modulation depth depending on dc bus voltage
In this example, we study the relationship between the modulation depth and the DC bus voltage of a three-phase inverter.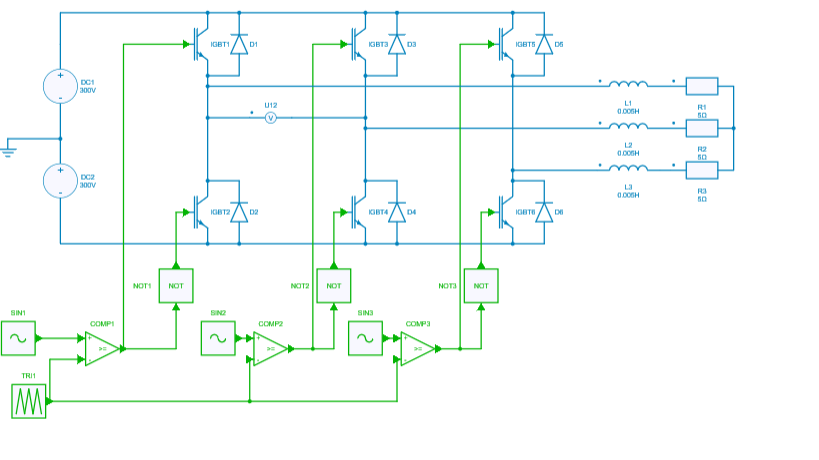 Example files and source code
The python notebook can be viewed here.
The source code and the example files are available on GitHub here.