Electric Vehicle Battery Charger
This electric vehicle battery charger (EVBC) test case is comprised of a full bridge rectifier, an interleaved boost, and a LLC.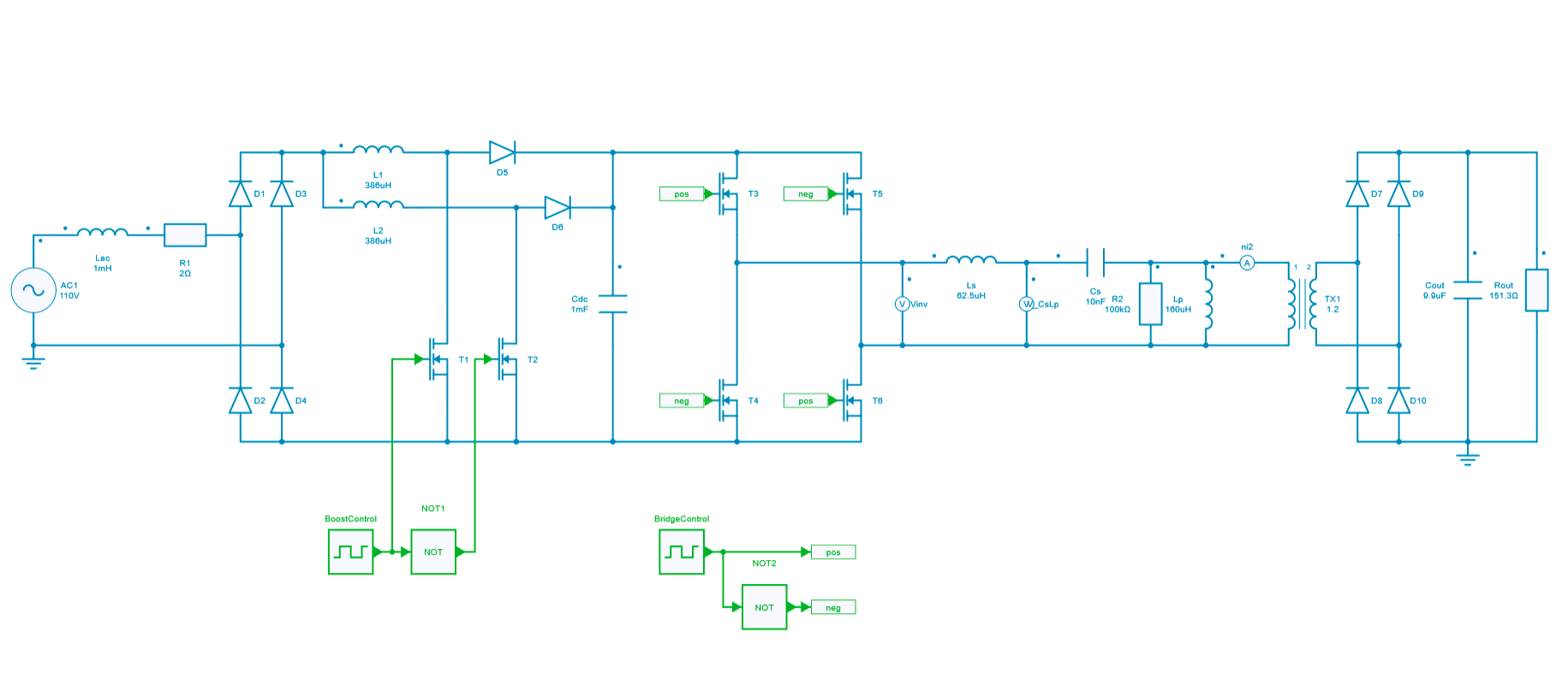 This test case demonstrates SIMBA's ability to simulate circuits composed of multiple high frequency switching converters requiring very small time steps.
Example files and source code
The python notebook can be viewed here.
The source code and the example files are available on GitHub here.
Reference
H. Chalangar, T. Ould-Bachir, K. Sheshyekani and J. Mahseredjian, "Methods for the Accurate Real-Time Simulation of High Frequency Power Converters," in IEEE Transactions on Industrial Electronics, doi: 10.1109/TIE.2021.3114706.